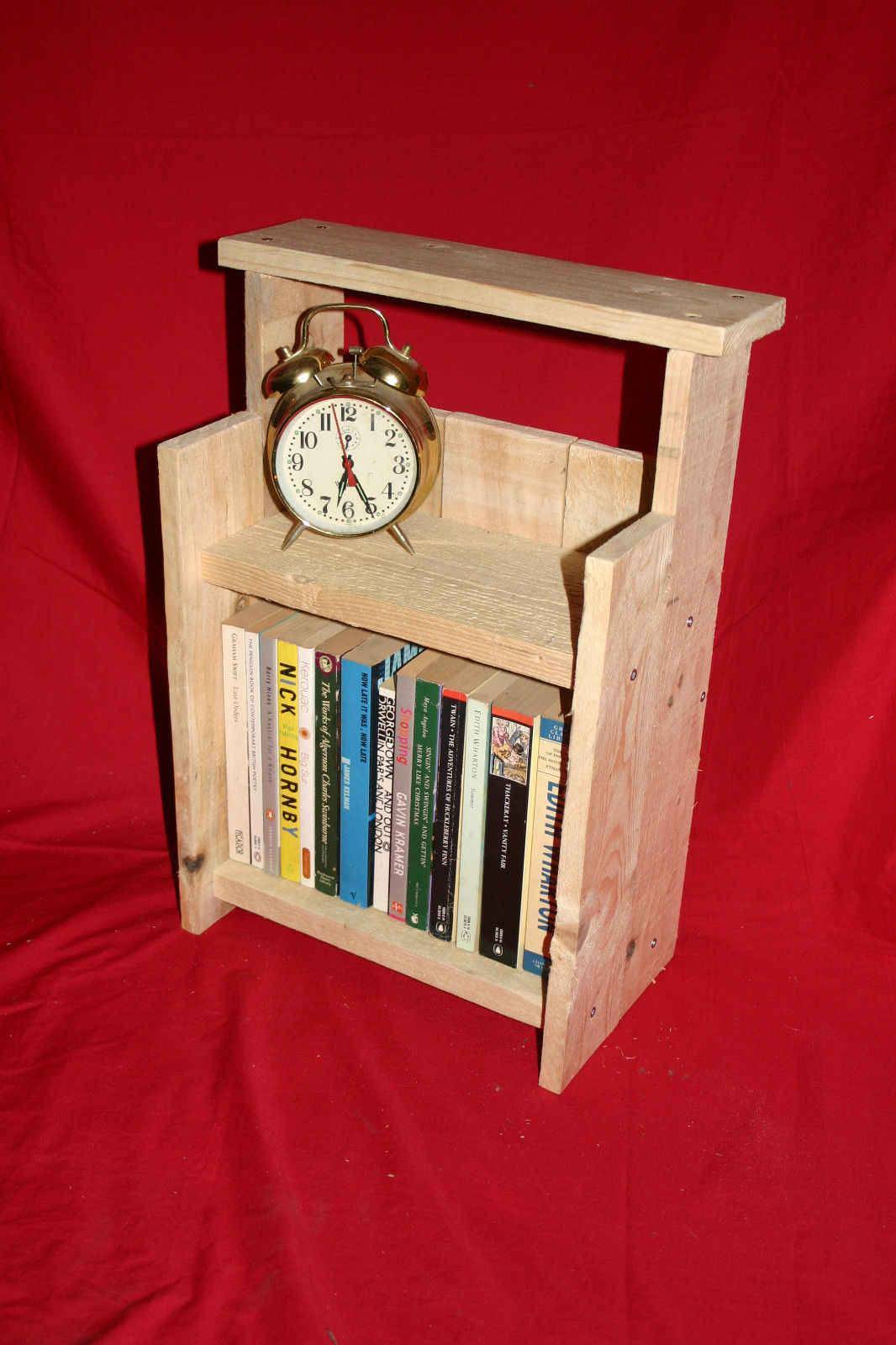 Rustic-side-shelf-bookcase-small
Prices - please see Price List A
General stock reference (Stock A5B4)
Dimensions approx
Lower shelf and middle shelf ~290mm x 140mm (~11"x5.5")
Top shelf / rail ~360mm x 95mm (~14"x3.75")
~500mm high (~20")
~190mm deep (~7.5")
Thickness of timber varies, generally ~12-22mm
For indoor, garage or shed use as a small set of bookshelves, bathroom tidy, kitchen storage, bedside unit etc
This item is constructed from new rough cut and unsanded timber which may display waney edging, large splinters, knots, splits and marking. This is previously unused, not reclaimed timber, and is of the grade used in pallet and rustic fence manufacture.
Please note that shelves are of basic rustic style and will have flaws including splinters, knots, splits, gaps, stain errors, protruding screw heads, warping, marks etc. Over time and use, and according to environment, boards may twist, warp and split.
This item is supplied unsanded and unvarnished, ready for preparation and finishing with your chosen paint or stain, or it can be left as is.
Books and other items are not included and are only shown to give an idea of scale
All items subject to availability. Listed prices exclude delivery and any applicable taxes and are subject to confirmation at time of order. Errors and omissions excepted.